View and/or Shop by clicking on Product line below:
MicroVeneers®
Pure Raw Shell Veneer (0.15mm thick)

Laser Cutting
Services
We will cut your whole 5"x9" Sheets for as low as $50 and matching inlay cavities for $25
Grand Opening Special

Micralone®
MicroVeneer® with Opaque Backing
and Clear Coat Gloss(0.20mm thick).
Also called ThinLams

Top-Strat®
MicroVeneer® mount on a Composite
Back (0.05" thick). Standard block inlay
thickness.Unique Copyrighted Product.

NacreLite®
MicroVeneer® that can be made in any
thick in 0.15mm increments.

Lamalone®
MicroVeneer® embedded in Organic
Polymer similar to Aba Lam and Shell LAMs
Available thicknesses:
0.40", 0.05", 0.06", 0.08" & 0.1"

Laser Cutting
Services
We will cut your whole 5"x9" Sheets for as low as $50 and matching inlay cavities for $25
Grand Opening Special
Scratch & Dent
Broken, chipped and defective items

Shipping Options
Not all items can be shipped using Overnight or Express Mail

Ship Overseas
Oversea Buyer Must add this to their order
Instructions
How to cut, shape, dye, glue and mount
and wrap our products

FAQ's
Commonly asked Questions

UnderLay by CNG©
Scrip and etching our MicroVeneer©
just like block shell
Possible Uses
What can these Products can be used for

Wrapping on Fishing Rods & Pool Cues
How to "Wrap" our MicroVeneers© onto
Fishing Rods and Pool Cues, etc
Laser Cutting
Services
We will cut your whole 5"x9" Sheets for as low as $50 and matching inlay cavities for $25
Grand Opening Special
All the following terms are the sole property of InlayUSA.com

King Abalone
™
Prince of Pearl
™

The Abby of Awabi
™

The Sultan of Shell
™
The Mother of all Pearl
™
Vicker of Veneer
™
Prince of Paua
™
The Mother of all Inlay
™
Queen Awabi
™
The King Tut of Tahitian
™
Real California Red Ripple Abalone MicroVeneer®
Made in U.S.A.
$20.00
Includes Shipping & Insurance (U.S. Buyers Only)


Actual Size is 3 inches by 5 inches by 0.15mm thick

ALL Overseas Buyers MUST ADD Shipping Options
:
International Orders
This product is an inlay artist dream! It is made from pure, all natural shell and is not Pearloid!!! It is about the same thickness as a sheet of a few sheets 40 lb bond paper. It is thin enough that with several coats of clear no inlay cavity is needed!!! If covered with painter's Tape (low tack) it can be cut with sharp scissors or an X-Acto knife and is perfect for creating custom headstocks or a "Tree of life" fret board designed. You can easily cut custom logo or do nearly impossible "lettering" for "Brand" names. It is flexible and a perfect for doing purfling and binding without having to "break and miter" each piece to size saving hours of production time without any loss of quality. You can also made custom rosettes and other parts without having to create an inlay cavity! Inlay pieces can be cut in a fraction of the time (and money) that it takes with full thickness inlay blanks and without ANY compromise in the quality of the finish product!!! MicroVeneer® can be easy color tinted in you home shop and Scrimshaw and other artwork can be added to the mounting side of the piece that is clearly visible through the veneer and will never wear off!!! It has all the beauty of natural shell products, because it is natural shell and even experts can not tell the veneers from full thickness blanks inlay work.
Common Uses:
Inlaying, Mosaic, Marquetry, Design Embellishments, Jewelry, Arts & Crafts, Pin Shipping, Fishing Rods & Lures, Construction, Tiles, Shower Doors, Instrument Building (Luthiers), Woodworking, Metalworking and 1000s of other uses
Add tinting to your order!!!
Color Tinted MicroVeneers®
Color Tinted items are CUSTOM made and can NOT be refunded or exchanged except for veneer defects
$5.00 per sheet
Overnight/Priority not available on Color Tinted Items
Does NOT include shell veneer!
If ordering several "Tinted" MicroVeneer Sheets
If ordering Color Tinting READ THIS!!!
If order several shell types and/or several "tint" colors combinations, order the shell first and then the "tint" color and repeat for each combination you need. To verify what shell goes with what "tint" color, add the color "tint" information for each shells to the "Comments" during checkout process or email us at tint@inlayusa.com and verify the combination you want. Order any un-tinted shells last so they are at the end of the list in the shopping cart. After the Shopping Cart appears verify the item and X out of the Shipping cart unless you are done shopping and ready to complete the checkout process.
Blue Green Red Yellow



Purple Light Blue Brown Pink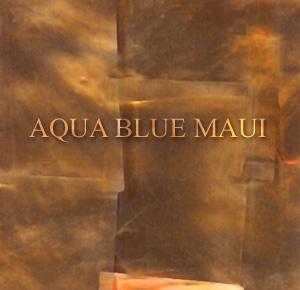 Lime Orange Black White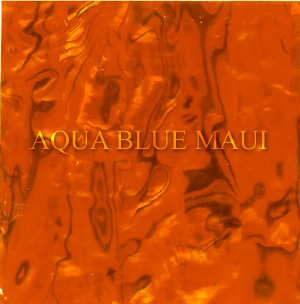 Note: Paua and Black-Lip MOP can NOT be tinted Brown, Black or White. Green Heart can NOT be tinted Black or Brown but can be tinted Gold or White (making the Green Heart have a purer white in the natural white (pearl) areas of the shell. If these colors are order with these shell the tinting fee will be refunded but the order will be shipped. As well, all these shells vary in darkness and the tint examples are not exact. If you need to color match shell for your project we provide tinting instructions with every order. Tinting Shell takes several days (drying time) and can NOT be shipped using Overnight or 2nd Day USPS.
Seven Reasons to buy InlayUSA's MicroVeneer®
1. Same product being used by the most well known musical instrument companies
a. Our MicroVeneer are the same as used on the most expensive guitars built worldwide!
2. NOT CHEAP FAKE PEARLoid BUT REAL "AAAA" Grade WHOLE SHELL NACRE!!!
a. Made with the highest quality Shell Nacres available using a process so unique we chose to protect it by "SECRET" and
not by U.S. Patent that are worthless in stopping overseas companies from stealing the process!!!
3. Same "Look and Feel" as full thickness inlay blanks
a. Experts can't tell the differences between our veneer and full thickness inlay blanks once inlayed

4. MUCH safer to use and process then full thickness inlay blanks
a. Processing full thickness inlay blanks creates deadly dust particle
b. Working full thickness inlay blanks causes cancer similar to that caused by asbestos
c. Processing full thickness inlay blanks is now illegal in Non-EPA unregulated locations
d. Current full thickness shell blank sellers are now required to report all purchases

5. Inlay without using an inlay cavity and save 90% on your inlaying time!!!
a. Inlay with either a very shallow cavity (0.20mm) or no cavity at all with a few coats of clear
b. Won't have to spend hours mixing custom wood fillers for the seam between inlay piece and cavity

6. Cut your inlay pieces with x-acto knifes or even sharp scissors!!!
a. Do perfect LOGO and other small inlay pieces by using inexpensive CNC Machine or Laser Cutting services
b. Even Inlay beginners can product perfect inlays pieces at home for fun or profit
c. The average inlay artist will have up to 30% of their inlay pieces break during cutting
d. Our product can be cut narrow and with proper handle and cutting techniques average less then 5% breakage
1. Using CNC machine and Laser Cutting breakage is generally zero percent breakage!

7. Our MicroVeneers only cost 5 to 10% of the price of full thickness shell "Blanks"
a. Full thickness "Blanks" of the same quality as our MicroVeneer's can cost as much as $25 per square inch
b. The MicroVeneer shown on this listing with color tinting cost less then 85 cents per square inch!!!
c. Our MicroVeneer start at a cost as little as 60 cents per square inch in single 3"x 5" sheets!!!
d. Wholesale prices are available with no minimum purchase or product stocking requirements
e. Overseas (EU) Dealers are wanted and can get a franchise with a total startup cost of under $2500 USD
1. Complete startup stock of MicroVeneers and a hosted website for one year (renewal $150 per year)
a. InlayUSA, Inlay International or Mop Supplier USA, Inc. will not compete against you in your
country's market
b. Only one franchise will be sold per EU country and you will have NO competitors in your country.
FASTER, SAFER, CHEAPER and EASIER with no loss of quality or appearance!!!
SPECIFICATIONS Made in USA
Standard size:
3" x 5" or 5" x 9" x 0.15mm Thick. Total Area=15 or 45 sq. inches
Backing:

NONE

Finish:
NONE
Cutting and Fixing:
Easily cut using scissors, craft knife, Razor knife or router if covered with Painter's masking tape. CNC Machine or laser cutters for intricate designs or inlays.
Fixed (glue) to a range of surfaces with Superglues, general purpose laminate adhesives, single or 2-part epoxy or White/Wood or Gorilla Glues

WATER RESISTANCE
Resistant to cold and boiling water - suitable for use in bathrooms and kitchens, cleaning instructions available on request.

ACOUSTIC PROPERTIES
Test have shown that Lamalone is far superior to natural blanks being used to "Brake and Miter" for purfling and binding. As well, audio test have show that Lamalone, Micralone and Top-Strat have better acoustic properties then did natural shell "Blanks"

TESTING
This product has been subjected to abrasion testing by independent national testing authority under conditions for which it was intended. Results available on request.

WARNING
Placed in direct sunlight shell products may fade. Not always suitable for use as flooring material or bench tops subject to heavy use, or where hot items are placed, without protective coating. Not suitable around areas with excessive heat, e.g., fireplaces.